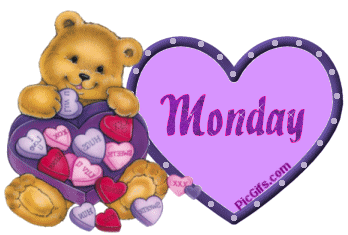 It's The MONEYED Monday Today!
Enter surf code:
-
MM0905-500
-
Surf 500 pages for guaranteed reward of:
==============================
EVERY DAY EVENTS:
 Play ZUBEES Emerald Hunter game after every 62-65 pages surfed! More info on Zubee Zone.


 Play VIRAL TRAFFIC GAMES while surfing! Win credits and even some cash. Look for VTG button on surfbar. More info on Viral Traffic Games.


 Find HotBucks on TrafficBowling (authorized site) and win up to $1! More info about HotBucks can be found on CSN site! Come, surf, find bucksman and claim advertising and cash!


 Surf about 125 pages to find TE PROMOS PRIZE PAGE! More info about TE PROMOS Points (can be converted to cash!) can be found on TE PROMOS site!
 Surf 51, 101, 251, 501 & 1001 pages to find TE MARATHON SURF MEDALS! More info about these surf medals can be found on TE MARATHON site!
 Find iCoins (can be redeemed for cash) every 67-69 pages surfed. More info about iCoins on I-PRO-X traffic exchange site.
HAVE A GREAT SURFING TIME!